A truly beautiful one-of-a-kind gift
A testimonial from another amazing Living Urn customer...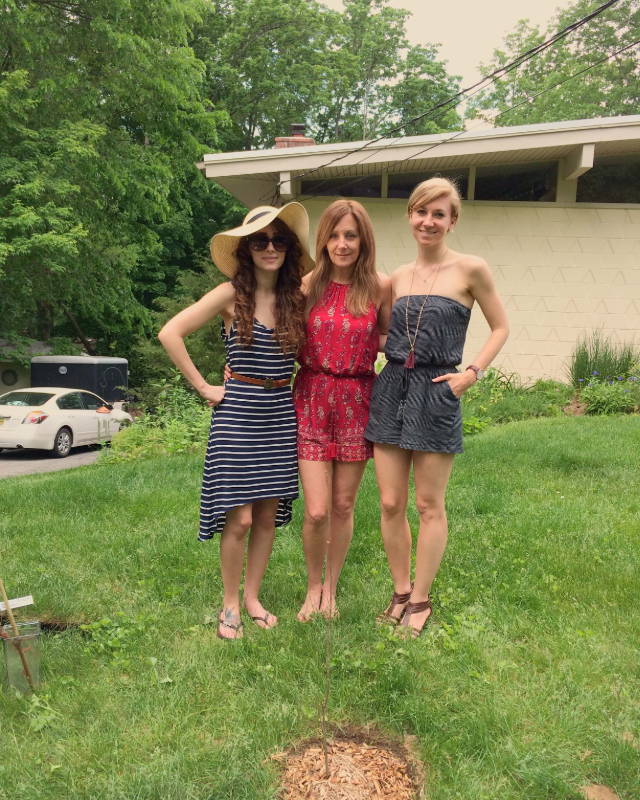 "I just wanted to take a second to write a little testimonial on a truly beautiful one-of-a-kind gift. My father suddenly passed two years ago and I wanted to make his two year remembrance special, I wanted to do something different, something my dad would love and appreciate, something to lift our spirits. My coworker had mentioned seeing something like this and after much research and screening reviews, I decided to put my faith in the living urn and I am so happy that I did! I chose a Blossoming Cherry Tree, my dads favorite, this picture does not do this beautiful idea justice but it's the best one I could find that everyone could agree with (minus my brother who was taking the photo). As a family we prepared the urn/tree while sharing memories of my dad, laughing at some, crying at others. It was a beautiful thing and together we planted it in our front yard. It's only been a few months since we've planted the tree and it has grown so well! I can't wait for it to mature and grow cherries and pretty flowers and attract the birds that my dad loved to watch! Every time I look at it I will think of my father and how much he would love this. I would and have recommended this company and product to many people and will continue doing so, it has brought my family much joy in such a painful time."